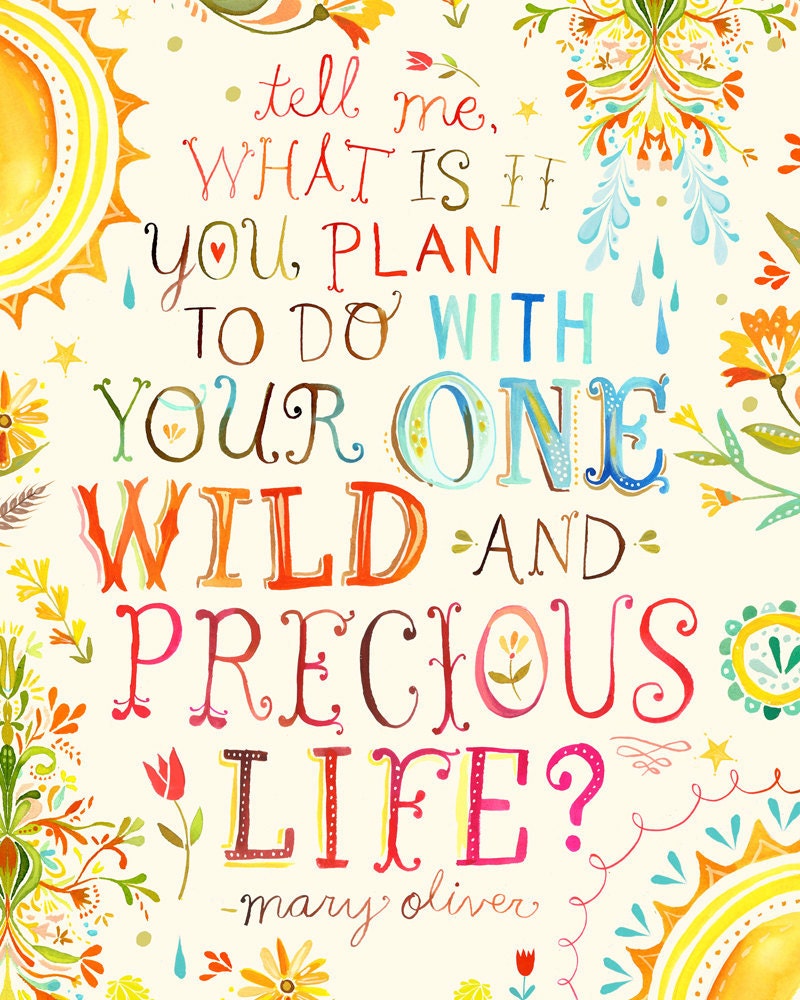 by Katie Daisy
So I've just about maxed myself (and our house) out on word art, but what is one supposed to do when one of your favorite Etsy artists does one of your all time favorite quotes??
Make exceptions, of course.
Hope it gives you inspiration to live as it does me...
Now I just need to find some non-word, non-frilly art to balance it out.